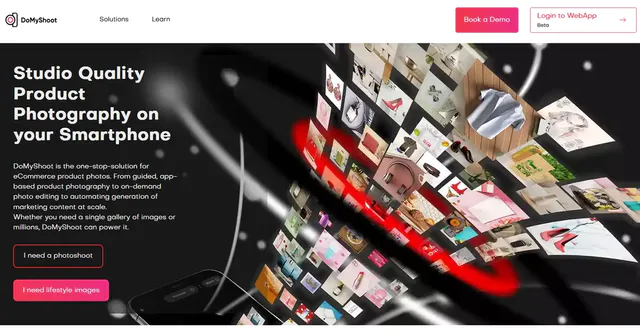 AI-Powered Product Photography App
DoMyShoot Features
DoMyShoot is an AI-powered product photography app designed to help online sellers create professional-quality photos quickly and affordably. Key features and advantages include:
Intelligent camera: The app's in-built guides assist sellers in capturing images for their eCommerce product category, whether it's fashion or food.

AI-powered photo transformation: Once the images are captured on the app, the AI transforms them into high-quality product photos suitable for marketplace listings or social media posts.

Fast and affordable: Creating fresh content for eCommerce has never been simpler, quicker or more cost-effective.

Use cases for DoMyShoot include:

Helping online sellers create pro-quality photos for their eCommerce listings and social media posts.

Providing a faster and cheaper alternative to traditional product photography services.

Streamlining the process of creating fresh content for eCommerce.
With a free trial and affordable pricing plans, DoMyShoot is a trusted solution recommended by various reputable sources.