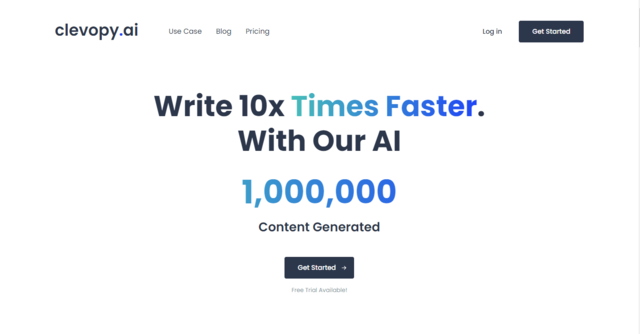 Paid plans start from $36
ClevopyAI is an AI-powered tool to develop high-level marketing content for businesses and freelancers.
Clevopy AI Features
– Fast content generation: Produce high-quality marketing copy in minutes, not days.
– Customizable writing tones: Adapt your content's tone to suit your target audience perfectly.
– Organized workflow: Create folders to save and retrieve your work effortlessly.
– AI image generation: Access license-free images using an advanced AI-powered image generator.
This tool is verified because it is either an established company, has good social media presence or a distinctive use case